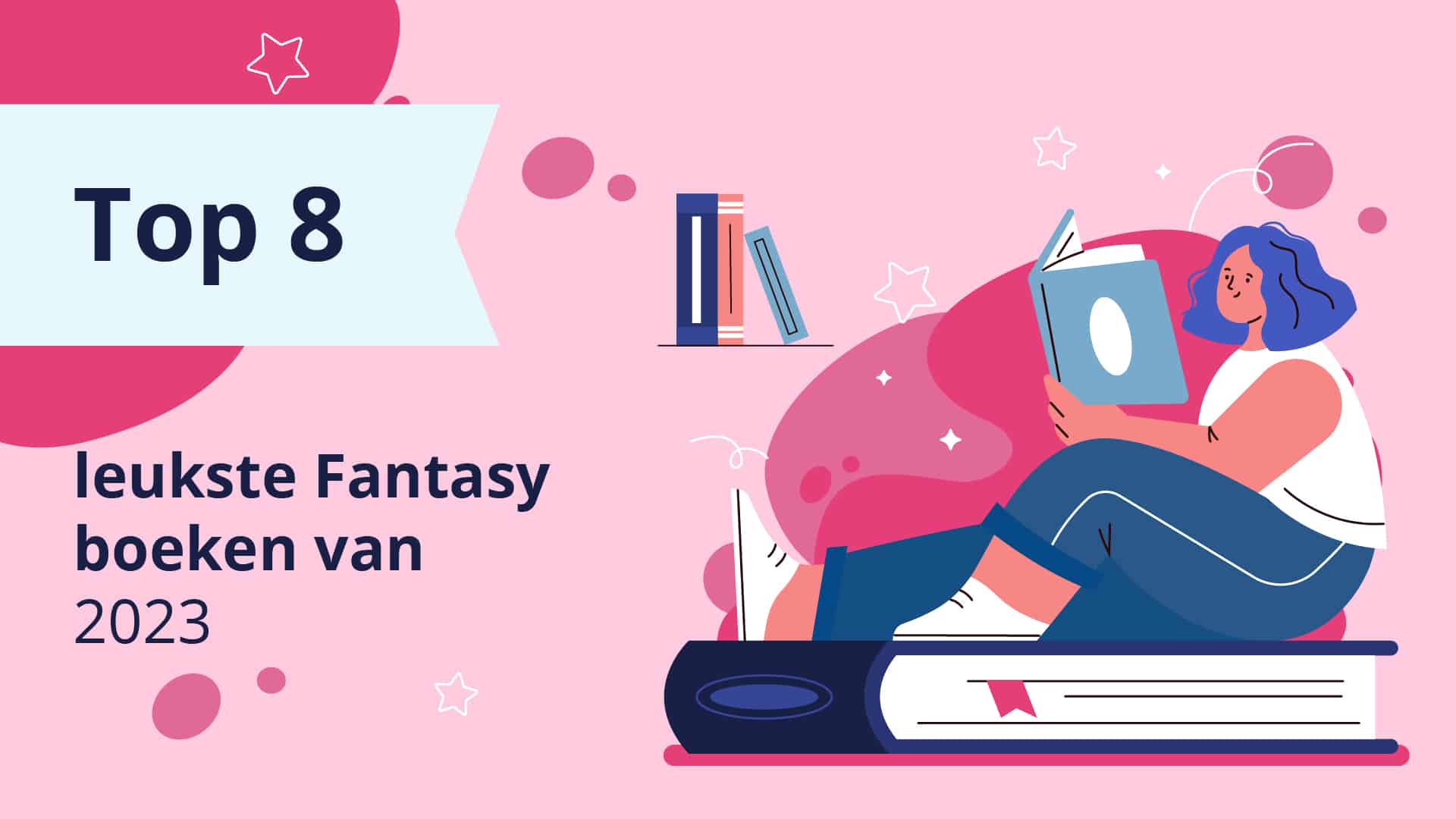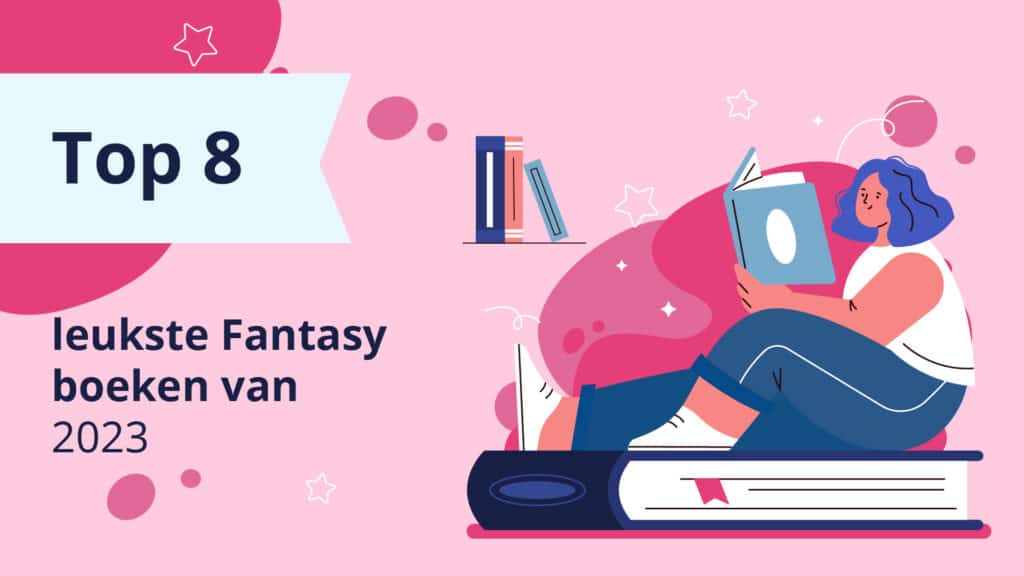 Duistere en romantische fantasy die zich afspeelt in Italië en je onderdompelt in de taal en cultuur.
Emilia en haar tweelingzus Vittoria zijn streghe – heksen die in het geheim tussen de mensen leven. Op een avond komt Vittoria niet voor haar dienst in het Siciliaanse restaurant van haar ouders opdagen en besluit Emilia op onderzoek uit te gaan. Het spoor brengt haar naar het plaatselijke klooster, waar ze haar zus dood aantreft, onvoorstelbaar toegetakeld. Verzwolgen door woede en verdriet besluit Emilia de moordenaar van haar zus te vinden en wraak te nemen. Zelfs als dat betekent dat ze de duisterste magie moet gebruiken, die volgens haar familie verboden is.
Dan ontmoet ze Toorn, een van de zeven Prinsen van Zonden uit de hel. Jarenlang heeft Emilia's grootmoeder haar via sprookjes gewaarschuwd voor deze machtige heersers uit de onderwereld. Maar Toorn beweert dat hij aan Emilia's kant staat. Ook hij is namelijk op zoek naar de moordenaar die verantwoordelijk is voor zowel de moord op Vittoria als de dood van twee andere vrouwen in Italië. Emilia besluit zijn hulp te accepteren… Voor nu, want als het op de Prinsen van Zonden aankomt, is niets wat het lijkt.
In a fallen kingdom, one girl carries the key to discovering the secrets of her nation's past—and unleashing the demons that sleep at its heart. An epic fantasy series inspired by the mythology and folklore of ancient China.
Once, Lan had a different name. Now, she goes by the one the Elantian colonizers gave her when they invaded her kingdom, killed her mother, and outlawed her people's magic. She spends her nights as a songgirl in Haak'gong, a city transformed by the conquerors,  and spends her days scavenging for remnants of the past. For anything that might help her understand the strange mark burned into her arm by her mother, in her last act before she died.
No one can see the mysterious mark—an untranslatable Hin character—except Lan. Until the night a boy appears at the teahouse and saves her life.
Zen is a practitioner—one of the fabled magicians of the Last Kingdom, whose abilities were rumored to be drawn from the demons they communed with. Magic believed to be long lost. Magic to be hidden from the Elantians at all costs.
When Zen comes across Lan's unusual qi, he recognizes what she is: a practitioner with a powerful ability hidden in the mark on her arm. He's never seen anything like it—but he knows: if there are answers, they lie deep in the pine forests and misty mountains of the Last Kingdom, with an order of practitioning masters planning to overthrow the Elantian regime.
Both Lan and Zen have secrets buried deep within. Fate has connected them, but their destiny remains unwritten. Both hold the power to liberate their land. And both hold the power to destroy the world.
In A Day of Fallen Night, Samantha Shannon sweeps readers back to the universe of Priory of the Orange Tree and into the lives of four women, showing us a course of events that shaped their world for generations to come.
Tunuva Melim is a sister of the Priory. For fifty years, she has trained to slay wyrms – but none have appeared since the Nameless One, and the younger generation is starting to question the Priory's purpose.
To the north, in the Queendom of Inys, Sabran the Ambitious has married the new King of Hróth, narrowly saving both realms from ruin. Their daughter, Glorian, trails in their shadow – exactly where she wants to be.
The dragons of the East have slept for centuries. Dumai has spent her life in a Seiikinese mountain temple, trying to wake the gods from their long slumber. Now someone from her mother's past is coming to upend her fate.
When the Dreadmount erupts, bringing with it an age of terror and violence, these women must find the strength to protect humankind from a devastating threat.
In this romantic new fantasy series from author Hannah Whitten, a young woman's secret power to raise the dead plunges her into the dangerous and glamorous world of the Sainted King's royal court.
When Lore was thirteen, she escaped a cult in the catacombs beneath the city of Dellaire. And in the ten years since, she's lived by one rule: don't let them find you. Easier said than done, when her death magic ties her to the city.
Mortem, the magic born from death, is a high-priced and illicit commodity in Dellaire, and Lore's job running poisons keeps her in food, shelter, and relative security. But when a run goes wrong and Lore's power is revealed, she's taken by the Presque Mort, a group of warrior-monks sanctioned to use Mortem working for the Sainted King. Lore fully expects a pyre, but King August has a different plan. Entire villages on the outskirts of the country have been dying overnight, seemingly at random. Lore can either use her magic to find out what's happening and who in the King's court is responsible, or die.
Lore is thrust into the Sainted King's glittering court, where no one can be believed and even fewer can be trusted. Guarded by Gabriel, a duke-turned-monk, and continually running up against Bastian, August's ne'er-do-well heir, Lore tangles in politics, religion, and forbidden romance as she attempts to navigate a debauched and opulent society.
But the life she left behind in the catacombs is catching up with her. And even as Lore makes her way through the Sainted court above, they might be drawing closer than she thinks.
Als alles wat Lara liefheeft wordt bedreigd moet ze beslissen voor wie – en wat – ze vecht: voor haar koninkrijk, voor haar man of voor zichzelf?
Lara was koningin, maar leeft nu in ballingschap als verrader. Niet lang geleden heeft ze moeten toekijken hoe haar eigen vader Ithicana veroverde, zonder dat ze ook maar iets kon doen om hem te stoppen. Als ze erachter komt dat haar man Aren tijdens de strijd niet vermoord, maar gevangen genomen is, weet Lara dat er maar één reden is waarom haar vader hiervoor heeft gekozen: Aren dient als lokaas voor zijn verraderlijke dochter.
Voor Lara zit er niets anders op: ze zal terugkeren naar Ithicana met een plan om niet alleen koning Aren, maar ook het Koninkrijk der Bruggen te bevrijden uit de klauwen van haar vader. Hiervoor zal ze zijn eigen wapens tegen hem moeten gebruiken: de zussen van wie ze het leven heeft gespaard. Al snel zijn er meer tegenstanders dan Lara had verwacht. Niemand is te vertrouwen en vijanden en bondgenoten wisselen van kant. Maar haar grootste tegenstander is misschien juist wel de man die ze probeert te bevrijden – de man die ze heeft verraden.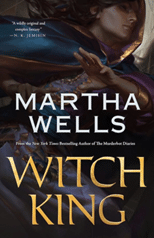 Auteur: Martha Wells
Verschijningsdatum: 30-05-2023
"I didn't know you were a… demon."
"You idiot. I'm the demon."
Kai's having a long day in Martha Wells' Witch King….
After being murdered, his consciousness dormant and unaware of the passing of time while confined in an elaborate water trap, Kai wakes to find a lesser mage attempting to harness Kai's magic to his own advantage. That was never going to go well.
But why was Kai imprisoned in the first place? What has changed in the world since his assassination? And why does the Rising World Coalition appear to be growing in influence?
Kai will need to pull his allies close and draw on all his pain magic if he is to answer even the least of these questions.
7. House of Roots and Ruin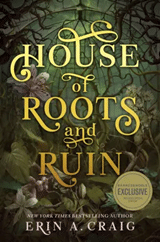 Auteur: Erin A. Craig
Verschijningsdatum: 25-07-2023
A modern masterpiece, this is a classic Gothic thriller-fantasy from New York Times bestselling author Erin A. Craig, about doomed love, menacing ambition, and the ghosts that haunt us forever.
In a manor by the sea, one sister is still cursed.
Despite dreams of adventures far beyond the Salann shores, seventeen-year-old Verity Thaumas has remained at her family's estate, Highmoor, with her older sister Camille, while their sisters have scattered across Arcannia.
When their sister Mercy sends word that the Duchess of Bloem—wife of a celebrated botanist—is interested in having Verity paint a portrait of her son, Alexander, Verity jumps at the chance, but Camille won't allow it. Forced to reveal the secret she's kept for years, Camille tells Verity the truth one day: Verity is still seeing ghosts, she just doesn't know it.
Stunned, Verity flees Highmoor that night and—with nowhere else to turn—makes her way to Bloem. At first, she is captivated by the lush, luxurious landscape and is quickly drawn to charming, witty, and impossibly handsome Alexander Laurent. And soon, to her surprise, a romance . . . blossoms.
But it's not long before Verity is plagued with nightmares, and the darker side of Bloem begins to show through its sickly-sweet façade…
8. Fall of Ruin and Wrath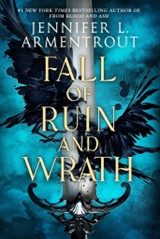 Auteur: Jennifer L. Armentrout
Verschijningsdatum: 12-09-2023
Long ago, the world was destroyed by gods. Only nine cities were spared. Separated by vast wilderness teeming with monsters and unimaginable dangers, each city is now ruled by a guardian―royalty who feed on mortal pleasure.
Born with an intuition that never fails, Calista knows her talents are of great value to the power-hungry of the world, so she lives hidden as a courtesan of the Baron of Archwood. In exchange for his protection, she grants him information.
When her intuition leads her to save a traveling prince in dire trouble, the voice inside her blazes with warning―and promise. Today he'll bring her joy. One day he'll be her doom.
When the Baron takes an interest in the traveling prince and the prince takes an interest in Calista, she becomes the prince's temporary companion. But the city simmers with rebellion, and with knights and monsters at her city gates and a hungry prince in her bed, intuition may not be enough to keep her safe.
Calista must choose: follow her intuition to safety or follow her heart to her downfall.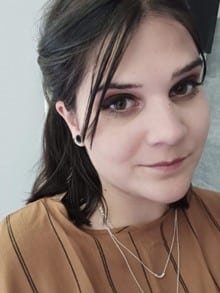 Joyce leest het liefst fantasy-boeken en ze houdt van katten en sterrenmunt thee. De perfecte combinatie is die drie samen en dan het liefst met een dekentje op de bank of buiten in de zon. Daarnaast is ze teamcoördinator bij een webshop, luistert ze veel muziek en kookt ze graag. Af en toe maakt ze tik-toks over boeken die ze aan het lezen is.