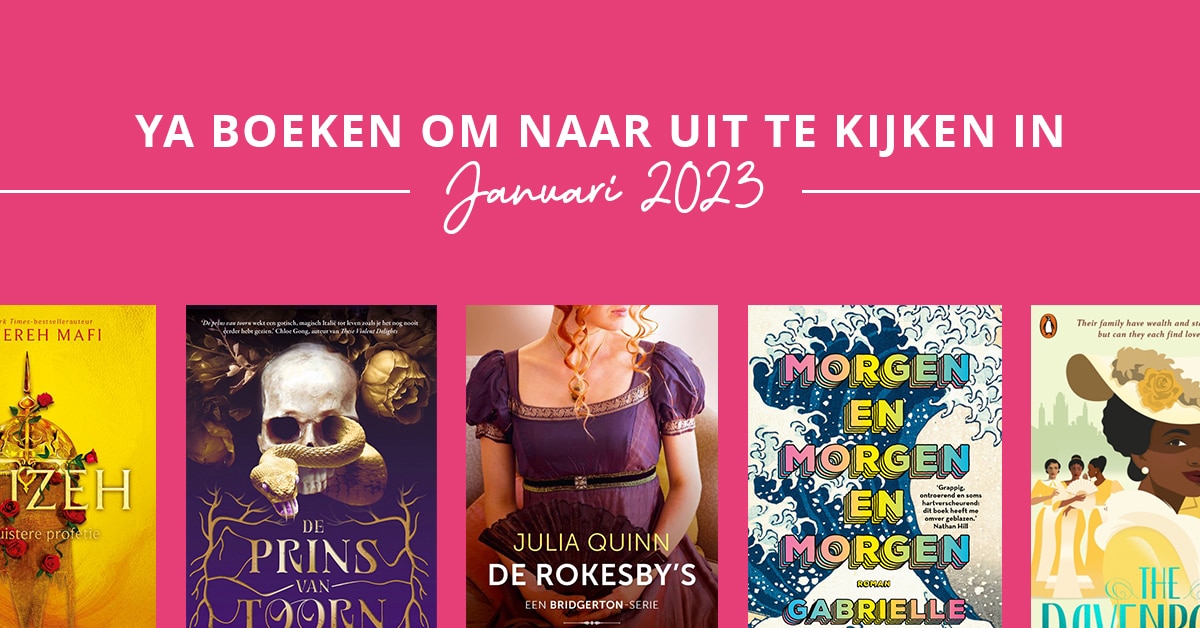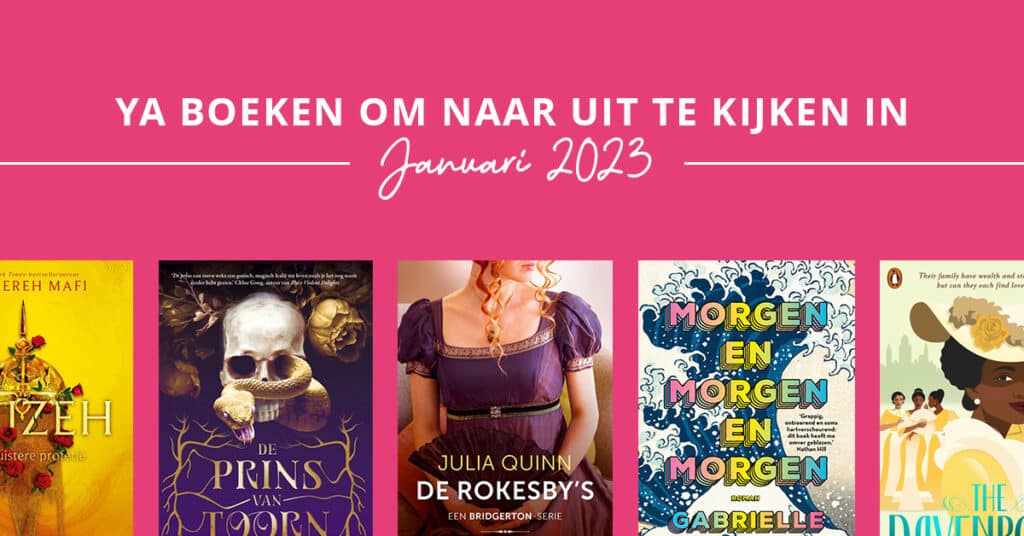 Nieuw jaar, nieuwe kansen! Er komen een hele hoop mooie, nieuwe Young Adult boeken uit die aan jouw TBR-lijst toegevoegd moeten worden. Welke boeken van Januari missen we nog? Let us know!
Elke maand posten wij de nieuwe Young Adult boeken waar jij naar uit kan kijken. Zodra ze uit zijn gekomen, vind je ze natuurlijk ook in onze boekenwinkel pagina Naar welk boek kijk jij het meest uit?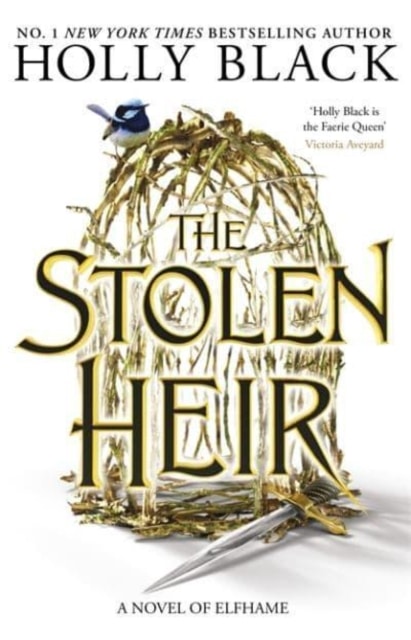 Verschijningsdatum: 03-01-2023
A runaway queen. A reluctant prince. And a quest that may destroy them both.

Eight years have passed since the Battle of the Serpent. But in the icy north, Lady Nore of the Court of Teeth, has reclaimed the Ice Needle Citadel. There she is using an ancient relic to create monsters of stick and snow who will do her bidding and exact her revenge.

Suren, child queen of the Court of Teeth, and the one person with power over her mother, fled to the human world, where she lives feral in the woods. Lonely, and still haunted by the merciless torments she endured in the Court of Teeth, she bides her time by releasing mortals from foolish bargains. She believes herself forgotten until the storm hag Bogdana chases her through the night streets.

Suren is saved by none other than Prince Oak, heir to Elfhame, to whom she was once promised in marriage and who she has resented for years. Now seventeen, Oak is charming, beautiful and manipulative. He's on a mission that will lead him into the north, and he wants Suren's help.

But if she agrees, it will mean guarding her heart against the boy she once knew and a prince she cannot trust, as well as confronting all the horrors she thought she had left behind.
De Prins van Toorn (Limited Edition)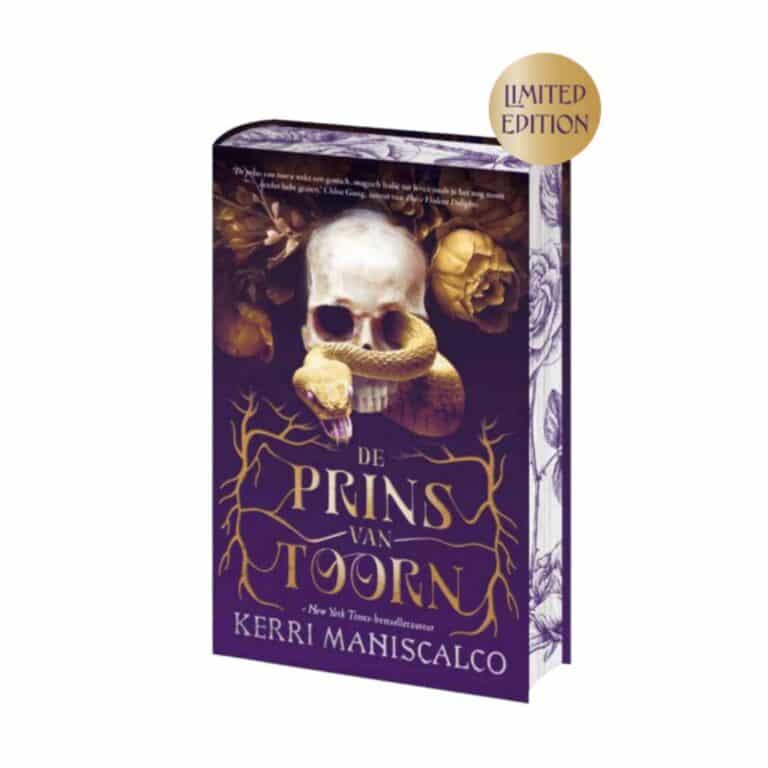 Verschijningsdatum: 24-01-2023
De 1e druk van de Prins van Toorn verschijnt in Limited Edition met fan art, bedrukt boekblok, binnenwerkillustraties en speciaal omslagontwerp.
Deel 1 van de Koninkrijk der zonden-serie.
Emilia en haar tweelingzus Vittoria zin streghe – heksen die in het geheim tussen de mensen leven. Op een avond komt Vittoria niet voor haar dienst in het Siciliaanse restaurant van haar ouders opdagen en besluit Emilia op onderzoek uit te gaan. Het spoor brengt haar naar het plaatselijke klooster, waar ze haar zus dood aantreft, onvoorstelbaar toegetakeld. Verzwolgen door woede en verdriet besluit Emilia de moordenaar van haar zus te vinden en wraak te nemen. Zelfs als dat betekent dat ze de duisterste magie moet gebruiken, die volgens haar familie verboden is.
Dan ontmoet ze Toorn, een van de zeven Prinsen van Zonden uit de hel. Jarenlang heeft Emilia's grootmoeder haar via sprookjes gewaarschuwd voor deze machtige heersers uit de onderwereld. Maar Toorn beweert dat hij aan Emilia's kant staat. Ook hij is namelijk op zoek naar de moordenaar die verantwoordelijk is voor zowel de moord op Vittoria als de dood van twee andere vrouwen in Italië. Emilia besluit zijn hulp te accepteren… Voor nu, want als het op de Prinsen van Zonden aankomt, is niets wat het lijkt.
Alizeh - De Duistere Profetie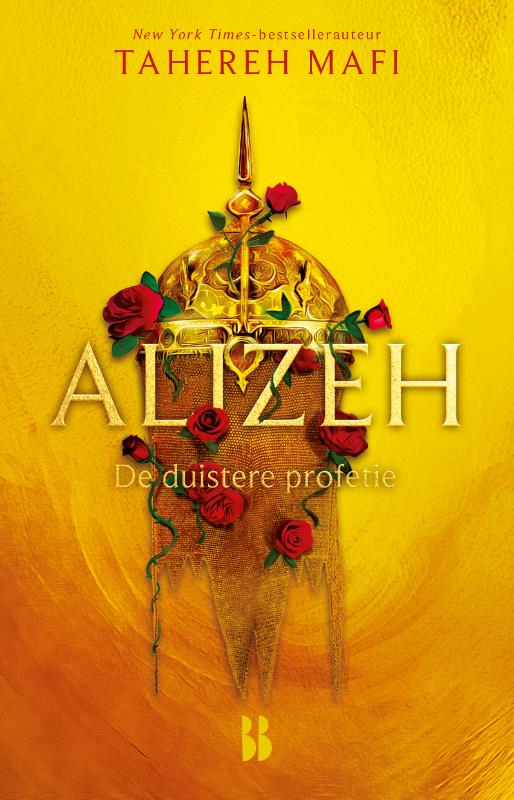 Verschijningsdatum: 27-01-2023 Alizeh. De profetie van de djinn is het eerste deel van een epische, romantische trilogie geïnspireerd op de Perzische mythologie. Alizeh is een dienaar in het koninkrijk Ardinia, en ze moet haar ware aard voor iedereen verbergen. Als lang verloren gewaande erfgenaam van een oud djinn-koninkrijk is ze haar leven namelijk niet zeker. De kroonprins van Ardinia, Kamran, heeft de profetie gehoord van de djinn die de dood van zijn koning zou veroorzaken. Hij had nooit kunnen vermoeden dat het dienstmeisje met de vreemde ogen, die hij niet meer uit zijn hoofd krijgt, op een dag een gevaar zou zijn voor het koninkrijk – en de wereld.
Morgen en morgen en morgen
Verschijningsdatum: 17-01-2023
Op een ijskoude dag in zijn eerste jaar op Harvard stapt Sam Masur uit de metro en ziet Sadie Green. Hij roept haar naam. Even doet ze alsof ze hem niet hoort maar dan draait ze zich om. Het is het begin van een legendarische samenwerking. Sam en Sadie zijn nog geen vijfentwintig, ze zijn briljant, succesvol en beroemd vanwege hun gamedesigns. Maar dit zal ze niet beschermen tegen hun ambities of tegen de liefde.
Morgen en morgen en morgen is een opwindende en duizelingwekkende roman over vriendschap, beperking, creativiteit, en boven alles over onze behoefte aan verbinding: lief te hebben en geliefd te worden. Ja, dit is een liefdesverhaal, maar een zoals je nooit eerder hebt gelezen.
Rokesby's 4 - Een onverstandig huwelijk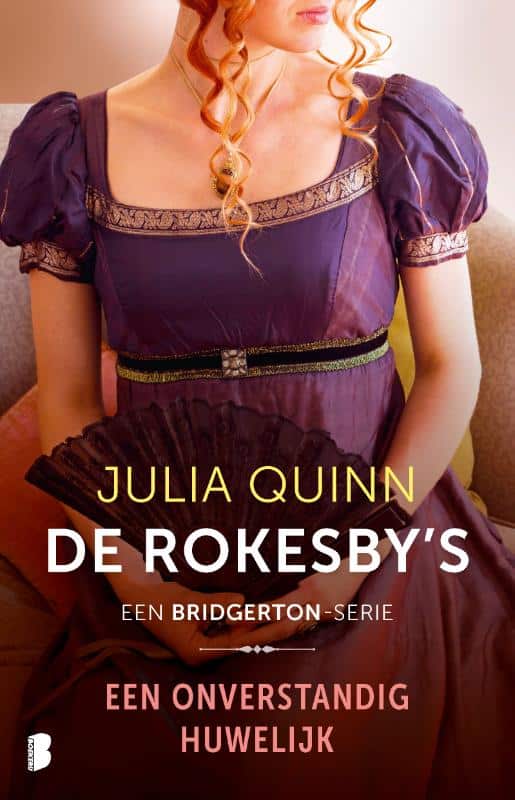 Verschijningsdatum: 17-01-2023
Het laatste deel in deze heerlijk romantische prequelserie over de buren van de Bridgertons
Georgiana Bridgerton is niet tégen het idee van een huwelijk, ze had gewoon gedacht dat ze er iets meer over te zeggen zou hebben. Als haar reputatie aan een zijden draadje hangt nadat ze is ontvoerd en in ruil voor haar bruidsschat pas wordt vrijgelaten, heeft Georgie twee opties: haar leven leiden als oude vrijster of trouwen met de schurk die haar leven heeft verwoest.
Maar er is nog een derde optie.
Als vierde zoon van een graaf is Nicholas Rokesby van plan zijn eigen koers te bepalen. Hij heeft een leven in Edinburgh, waar hij op het punt staat zijn medische studie af te ronden, en hij heeft geen interesse in het vinden van een vrouw. Maar wanneer hij ontdekt dat Georgie Bridgerton – zijn buurmeisje – de ondergang tegemoet gaat, weet hij wat hem te doen staat: een verstandshuwelijk. Een veilige optie, want ze zouden elkaar nooit kunnen zien als iets anders dan jeugdvrienden… toch?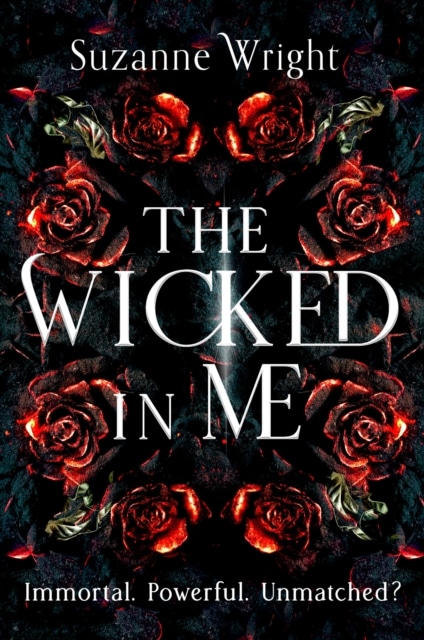 Verschijningsdatum: 12-01-2023
No one really knows what they are. Only that they're the first civilization. Aeons, they call themselves.

They're immortal. Powerful. Secretive.

And they'll come for her.

Witch Wynter Dellavale knows that for certain.

Because in unfairly trying to execute her, they started a chain of events they're struggling to stop. Needing safety, she flees to Devil's Cradle, the home of monsters. A place for the outcasts, the fugitives, the crazies.

A place ruled by the Ancients, seven beings who were once banished by the Aeons. Among the Ancients is the infamous Cain, brother of Abel and embodiment of jealousy – who, on another note, wants her in his bed.

There's a heavy price for the safety the Ancients offer, but Wynter will have to pay it. She can't take on the Aeons alone.

And she has no intention of dying – been there, done that.

Not that she'll be the easy prey the Aeons are expecting. They have no knowledge of the … thing that lives inside her.

You see, when witches are brought back from the afterlife, they don't always come back the same.
And they don't always come back alone.
Verschijningsdatum: 31-01-2023
A swoon-worthy historical romance for fans of bingeable Netflix smash-hits Bridgerton, Emily in Paris and To All the Boys I've Loved Before. This is the story of the Davenport daughters, their maid, and their best friend, as they try to navigate life and love in a rapidly changing country. The year is 1910.
The Davenports are one of the few African-American families of wealth and status in the United States, their fortune made by former slave William Davenport. Now the family live surrounded by servants, crystal chandeliers, and endless parties. But the world around these young women is changing for better or worse.
Can romance blossom in these turbulent times?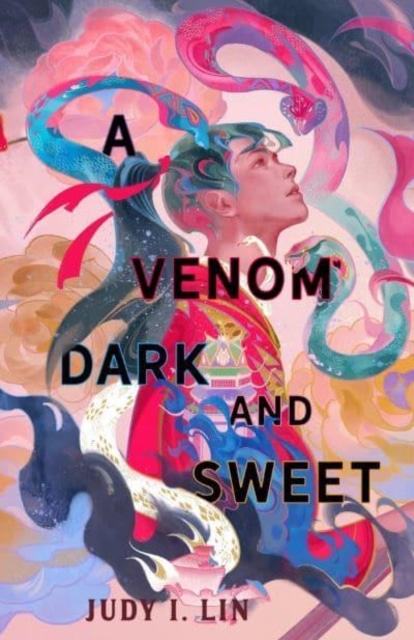 Verschijningsdatum: 17-01-2023
The enthralling conclusion to Judy I. Lin's Book of Tea duology-A Magic Steeped in Poison and A Venom Dark and Sweet-is sure to enchant fans of Adrienne Young and Leigh Bardugo. A great evil has come to the kingdom of Daxi.

The Banished Prince has returned to seize power, his rise to the dragon throne aided by the mass poisonings that have kept the people bound in fear and distrust. Ning, a young but powerful shennong-shi-a wielder of magic using the ancient and delicate art of tea-making-has escorted Princess Zhen into exile. Joining them is the princess' loyal bodyguard, Ruyi, and Ning's newly healed sister, Shu.

Together the four young women travel throughout the kingdom in search of allies to help oust the invaders and take back Zhen's rightful throne. But the golden serpent still haunts Ning's nightmares with visions of war and bloodshed. An evil far more ancient than the petty conflicts of men has awoken, and all the magic in the land may not be enough to stop it from consuming the world…
Verschijningsdatum: 10-01-2023
Wealth. Power. Murder.

Magic. Alex Stern is back and the Ivy League is going straight to hell. Find a gateway to the underworld.

Steal a soul out of hell. A simple plan, except people who make this particular journey rarely come back. But Galaxy "Alex" Stern is determined to break Darlington out of purgatory?even if it costs her a future at Lethe and at Yale.

Forbidden from attempting a rescue, Alex and Dawes can't call on the Ninth House for help, so they assemble a team of dubious allies to save the gentleman of Lethe. Together, they will have to navigate a maze of arcane texts and bizarre artifacts to uncover the societies' most closely guarded secrets, and break every rule doing it. But when faculty members begin to die off, Alex knows these aren't just accidents.

Something deadly is at work in New Haven, and if she is going to survive, she'll have to reckon with the monsters of her past and a darkness built into the university's very walls. Thick with history and packed with Bardugo's signature twists, Hell Bent brings to life an intricate world full of magic, violence, and all too real monsters.
Verschijningsdatum: 17-01-2023
' I HAD THE BEST TIME READING THIS BOOK AND IF IT DOESN'T END UP BEING A NETFLIX SERIES I AM GOING TO BE VERY DISAPPOINTED BECAUSE IT'S PERFECT!!!!!!"Immersive, cinematic, and exquisitely fun! The Fraud Squad is the perfect debut, full of high society high jinx, high stakes, and the joy of finding oneself' Ali HazelwoodCRAZY RICH ASIANS meets THE DEVIL WEARS PRADA, with a dash of GOSSIP GIRL, in this dazzling debut novel. _________Samantha Song has always dreamed of having her own by-line in a high-society magazine. But the death of her father and the constant struggle to help her mum make ends meet make it feel like a distant fantasy.

Instead, she works at a drab PR firm and lives vicariously through her socialite co-worker Anya Chen. Then she meets Timothy Kingston: the disillusioned son of one of Singapore's elite families, and Sam's one chance at infiltrating the world to which she so desperately wants to belong. To Sam's surprise, Tim and Anya both agree to help her make a name for herself, but the borrowed designer clothes and plus-ones to every party and major event can only get her so far; the rest is on Sam.

The deeper she goes though, the more she fears being exposed. And with an anonymous reporter on the prowl for high-society gossip, Sam must scramble to reconcile her pretence with who she really is before she loses it all. Packed full of glitz and glamour, food and fashion and heaps of heart, THE FRAUD SQUAD is perfect for fans of Kevin Kwan and Lauren Ho.

'As glamorous and page-turning as a glossy magazine, infused with sharp class critique, a vibrant cast of characters, and a poignant emotional core' Ava Wilder'Rich with clever charm and scandalous sparkle, The Fraud Squad introduces a delightful and daring new voice in Kyla Zhao' Emily Wibberley and Austin Siegemund-Broka_________REAL READERS ARE LOSING THEIR HEARTS TO THE FRAUD SQUAD:' One of my fav reads of the year!!!" This book was EVERYTHING!" I absolutely LOVED this book! The characters were phenomenal, especially Sam, and the story was just *chef's kiss*" Such a poignant, hilarious, and wildly fun read!!!! YOU WON'T REGRET READING IT!' ' Wow! I read it in a single day . . .

The vivid descriptions of Singapore and the food there made me want to visit immediately. I couldn't put it down!' ' OMG, I LOVED this book . .

. The romance at the heart of this had so much sizzling chemistry it kept me turning the pages hoping for more' ' If you want to read something that combines beautiful scenery, complex characters, romance, and drama, I highly recommend The Fraud Squad!' ' Five luxurious, hilarious, heartwarming stars! From the glamorous parties and high fashion to the delicious food and swoon-worthy romance, THE FRAUD SQUAD kept me hooked until the last page'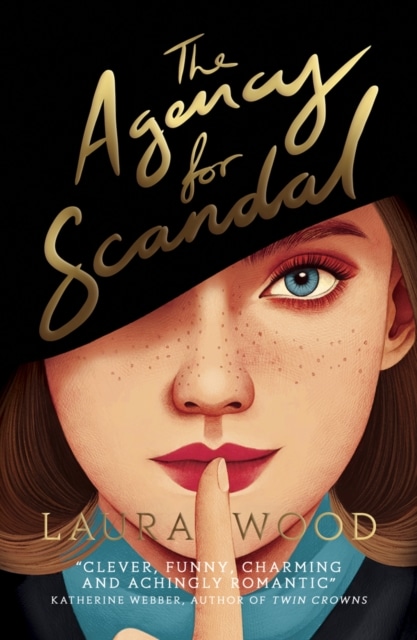 Verschijningsdatum: 05-01-2023
"The Agency for Scandal is glorious! Clever, funny, charming, and achingly romantic, it is a delight from start to finish. Laura Wood always writes about love and friendship with a deft hand, and this is her best work yet" Katherine Webber, author of Twin Crowns An all-female detective agency righting wrongs at the end of the nineteenth century; infiltrating a scandalous upper class world straight out of Bridgerton and using their wit and bravery to unmask a villain. Eighteen-year-old Isobel Stanhope is keeping a lot of secrets.

There's the fact that she's head over heels in love with a Duke who doesn't know she exists; there's the fact that her family is penniless but nobody in society knows about it; and then there's her job at the Aviary, an investigative agency run by women that specializes in digging up scandal on powerful men. When Izzy finds herself pulled into a case that involves gaslighting, blackmail, and missing jewels, as well as the Duke who holds her heart, can she and her friends untangle the web of secrets and lies to uncover the truth and protect the innocent? And when the stakes are so high, what happens when the crush she's been hiding begins to turn into so much more? 'Incredibly charming' Sophie Irwin, author of A Lady's Guide to Fortune Hunting Bridgerton meets Charlie's Angels – the most romantic, exciting, empowering YA of the year. A smart, charming, brilliantly plotted and swooningly romantic story about a collective of bold women changing their world.