Nieuwe YA boeken Februari 2022, voor jou op een rijtje gezet! In deze blogpost zetten wij de nieuwe Young Adult boeken die uitkomen in Februari 2022 voor je op een rijtje. Elke maand posten wij de nieuwe Young Adult boeken waar jij naar uit kan kijken. Naar welk boek kijk jij het meest uit?
Auteur: Kat Dunn
Verschijningsdatum: 03-02-2022
Prijs: €11,49
With swashbuckling, super-fast paced action and own voices queer romance, The Battalion of the Dead return in a dazzling new adventure, set amid the opulence and squalor of 18th-century London and Paris.1794, London: where luxury and squalor rub shoulders and men of science conspire to raise the dead and make monsters. From the glamorous excesses of the Vauxhall Pleasure Gardens to the city's seedy underbelly, Camille continues her search for Olympe de l'Aubespine – the girl born of magic and mayhem. But with half the battalion trapped in Paris and a new enemy lying in wait in London, time is running out.
Camille must decide how much she's willing to risk. To get what you want, how far is too far?Perfect for fans of Netflix's Shadow and Bone series.
Auteur: Tahereh Mafi
Verschijningsdatum: 03-02-2022
Prijs: €18,99
TikTok sensation author Tahereh Mafi's first novel in this brand new epic, romantic fantasy series This Woven Kingdom. *A No.1 Sunday Times bestseller* 'Exquisitely crafted' – CASSANDRA CLARE 'Mafi's diamond-bright lyrical voice weaves a tale that is gilded in magic' – ROSHANI CHOKSHI 'An exquisite fantasy' – STEPHANIE GERBER To all the world, Alizeh is a disposable servant, not the long-lost heir to an ancient Jinn kingdom forced to hide in plain sight. The crown prince, Kamran, has heard the prophecies foretelling the death of his king.
But he could never have imagined that the servant girl with the strange eyes, the girl he can't put out of his mind, would one day soon uproot his kingdom – and the world. Perfect for fans of Leigh Bardugo, Tomi Adeyemi, and Sabaa Tahir, this is the explosive first book in a new fantasy trilogy from the New York Times bestselling and National Book Award-nominated author, Tahereh Mafi. A Sunday Times bestseller w/c 07/02/2022
Auteur: AJ Hackwith
Verschijningsdatum: 08-02-2022
Prijs: €11,99
To save the Library of the Unwritten in Hell, former librarian Claire and her allies may have to destroy it first, in the final book of the bestselling fantasy trilogyTo save the Library of the Unwritten in Hell, former librarian Claire and her allies may have to destroy it first. Claire, rakish Hero, angel Rami, and muse-turned-librarian Brevity have accomplished the impossible by discovering the true nature of unwritten books. But now that the secret is out, in its quest for power Hell will be coming for every wing of the Library.
To protect the Unwritten Wing and stave off the insidious reach of Malphas, one of Hell's most bloodthirsty generals, Claire and her friends will have to decide how much they're willing to sacrifice to keep their vulnerable corner of the afterlife. Succeeding would mean rewriting the nature of the Library, but losing would mean obliteration. Their only chance at survival lies in outwitting Hell and writing a new chapter for the Library.
Luckily, Claire and her friends know how the right story, told well, can start a revolution.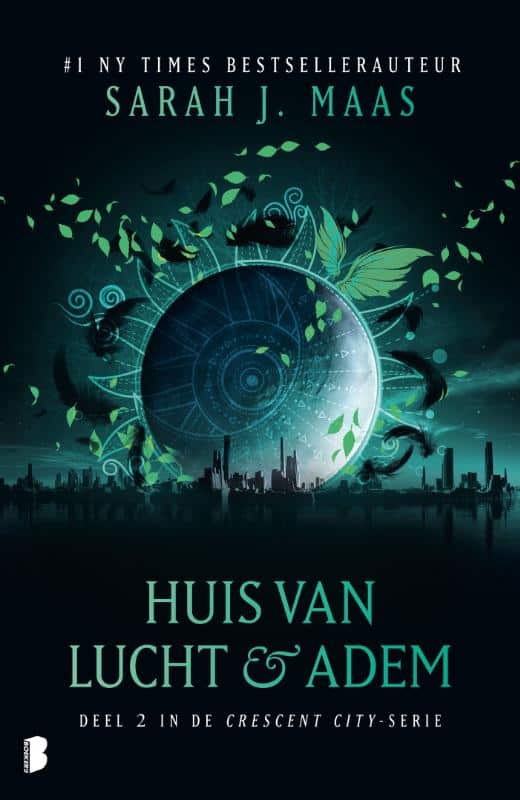 Auteur: Sarah J. Maas
Verschijningsdatum: 15-02-2022
Prijs: €24,99
Huis van lucht & adem is het tweede deel uit de nieuwe, razend populaire serie van bestsellerauteur Sarah J. Maa
Bryce Quinlan en Hunt Athalar proberen hun leven weer op te pakken – ze hebben Crescent City dan wel gered, maar dat heeft tot zo veel ophef geleid in hun leven dat het nu tijd is om het rustiger aan te doen. En nog belangrijker: ze moeten erachter komen wat de toekomst hen zal brengen.
De Asteri hebben zich aan hun woord gehouden: tot nu toe laten ze Bryce en Hunt met rust. Maar de rebellenbeweging is de macht van de Asteri langzaam aan het afbreken en de kans dat de heersers zullen aanvallen groeit. Hoe meer Bryce, Hunt en hun vrienden betrokken raken bij de plannen van de rebellen, des te duidelijker wordt de confronterende maar cruciale keuze die ze moeten maken: blijven ze gehoorzaam terwijl anderen worden onderdrukt, of zullen ze vechten voor gerechtigheid? Gelukkig voor Crescent City kunnen Bryce en Hunt nooit lang stil blijven zitten.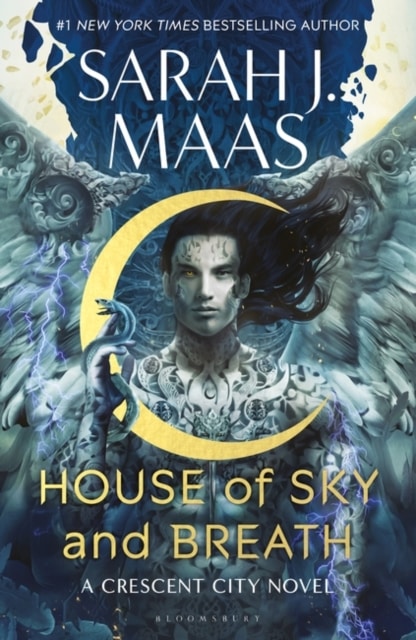 Auteur: Sarah J. Maas
Verschijningsdatum: 15-02-2022
Prijs: €19,99
Sequel to the #1 New York Times bestseller. Sarah J. Maas's sexy, groundbreaking CRESCENT CITY series continues with this second installment. Bryce Quinlan and Hunt Athalar have made a pact.
As they process the events of the Spring they will keep things platonic until the Solstice. But can they resist when the crackling tension between them is enough to set the whole of Crescent City aflame? And they are not out of danger yet. Dragged into a rebel movement they want no part of, Bryce, Hunt and their friends find themselves pitted against the terrifying Asteri whose notice they must avoid at all costs.
But as they learn more about the rebel cause, they face a choice: stay silent while others are oppressed, or fight. And they ve never been very good at staying silent. In this sexy, action-packed sequel to the #1 bestseller House of Earth and Blood, Sarah J.
Maas weaves a captivating story of a world about to explode and the people who will do anything to save it.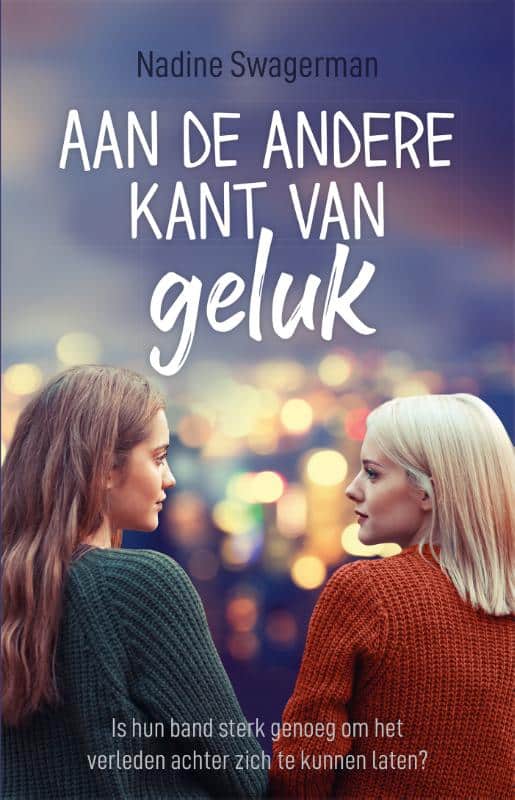 Auteur: Nadine Swagerman
Verschijningsdatum: 15-02-2022
Prijs: €16,99
Isa en Gwen hebben ieder hun eigen reden om hulp te zoeken. Isa rouwt om het verlies van haar broer Felix en bij Gwen thuis is de situatie onhoudbaar geworden door de scheiding van haar ouders. De meiden leren elkaar kennen tijdens groepstherapie en trekken al snel samen op. Ze vinden troost bij elkaar en er ontstaat een bijzondere band, die verdergaat dan vriendschap. Wanneer Gwen een vreselijke ontdekking doet, is het nog maar de vraag of hun relatie dit zal overleven. Aan de andere kant van geluk is een verhaal over rouw, angst en verdriet, maar ook over vriendschap, groei en liefde. Over twee meiden die in een van de moeilijkste perioden in hun leven iets heel moois ontdekken.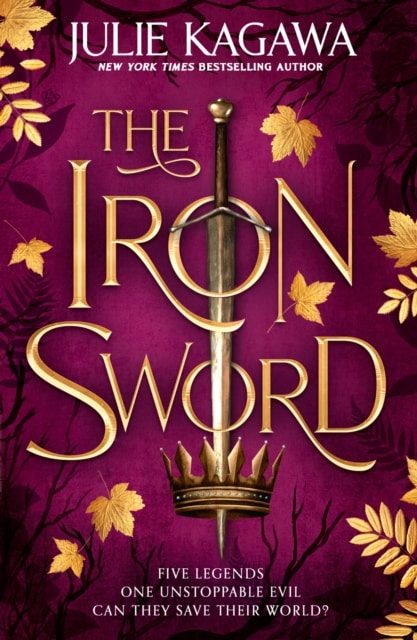 Auteur: Julie Kagawa
Verschijningsdatum: 17-02-2022
Prijs: €9,99
As Evenfall nears, the stakes grow ever higher for those in Faery… Banished from the Winter Court for daring to fall in love, Prince Ash achieved the impossible and journeyed to the End of the World to earn a soul and keep his vow to always stand beside Queen Meghan of the Iron Fey. Now he faces even more incomprehensible odds.
Their son, King Keirran of the Forgotten, is missing. Something more ancient than the courts of Faery and more evil than anything Ash has faced in a millennium is rising as Evenfall approaches. And if Ash and his allies cannot stop it, the chaos that has begun to divide the world will shatter it for eternity.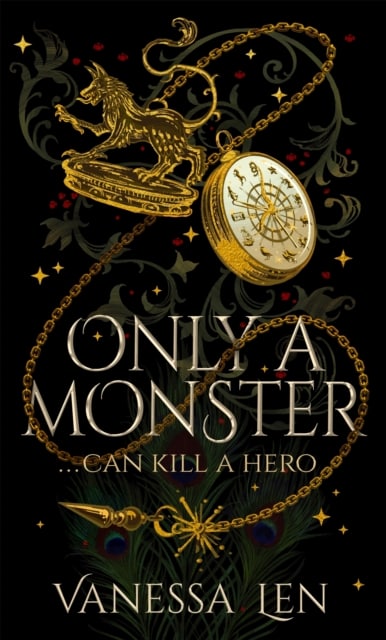 Auteur: Vanessa Len
Verschijningsdatum: 17-02-2022
Prijs: €18,99
In every story there is a hero and a monster. 'Mind-bending, heart wrenching, and unputdownable!' Stephanie Garber, Sunday Times bestselling author of the Caraval series and Once Upon a Broken HeartIt should have been the perfect summer. Sent to stay with her late mother's eccentric family in London, sixteen-year-old Joan is determined to enjoy herself.
She loves her nerdy job at the historic Holland House, and when her super cute co-worker Nick asks her on a date, it feels like everything is falling into place. Then a Good Samaritan attempt gone wrong sends Joan spinning through time, and her life quickly begins to unravel. Her family aren't just eccentric: they're monsters, with terrifying, hidden powers.
And Nick isn't just a cute boy: he's a legendary monster slayer, who will do anything to bring them down. As she battles Nick, Joan is forced to work with the beautiful and ruthless Aaron Oliver, heir to a monster family that hates her own. She'll have to embrace her own monstrousness if she is to save herself, and her family.
Because in this story . . .
. . .
she is not the hero. Dive deep into the world of Only a Monster, where the line between monster and hero is razor thin: hidden worlds dwell in the shadows, beautiful monsters with untold powers walk among humans, and secrets are the most powerful weapon of all. ** Praise for Only a Monster **'Darkly delicious fun' Natasha Ngan'What a fantastic, immersive read – I couldn't stop turning the page!' Naomi Novik'A captivating new voice in fantasy' Hafsah Faizal'An absolute page-turner' Chloe Gong'A fabulous start to a phenomenal new series' Adalyn Grace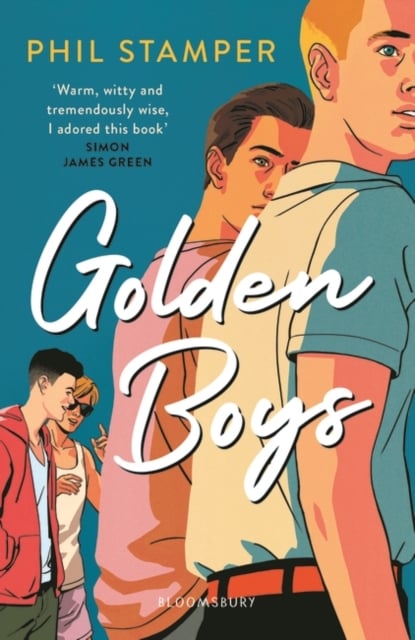 Auteur: Phil Stamper
Verschijningsdatum: 17-02-2022
Prijs: €9,99
Gabriel, Reese, Sal and Heath are best friends, bonded in their small rural town by their queerness, their good grades and their big dreams. But now it's the summer before their last year of high school, and each of them is going on a huge new adventure. Reese has a design internship in Paris, Gabriel is going to Boston for an internship with a charity organisation and Sal is volunteering on Capitol Hill for a senator – while Heath is stuck going to Florida to help his aunt's business.
What will this summer of new experiences and world-expanding travel mean for each of them – and for their friendship?A sweet and compelling coming-of-age story that explores identity, the importance of found family and the complexities of falling for your best friend.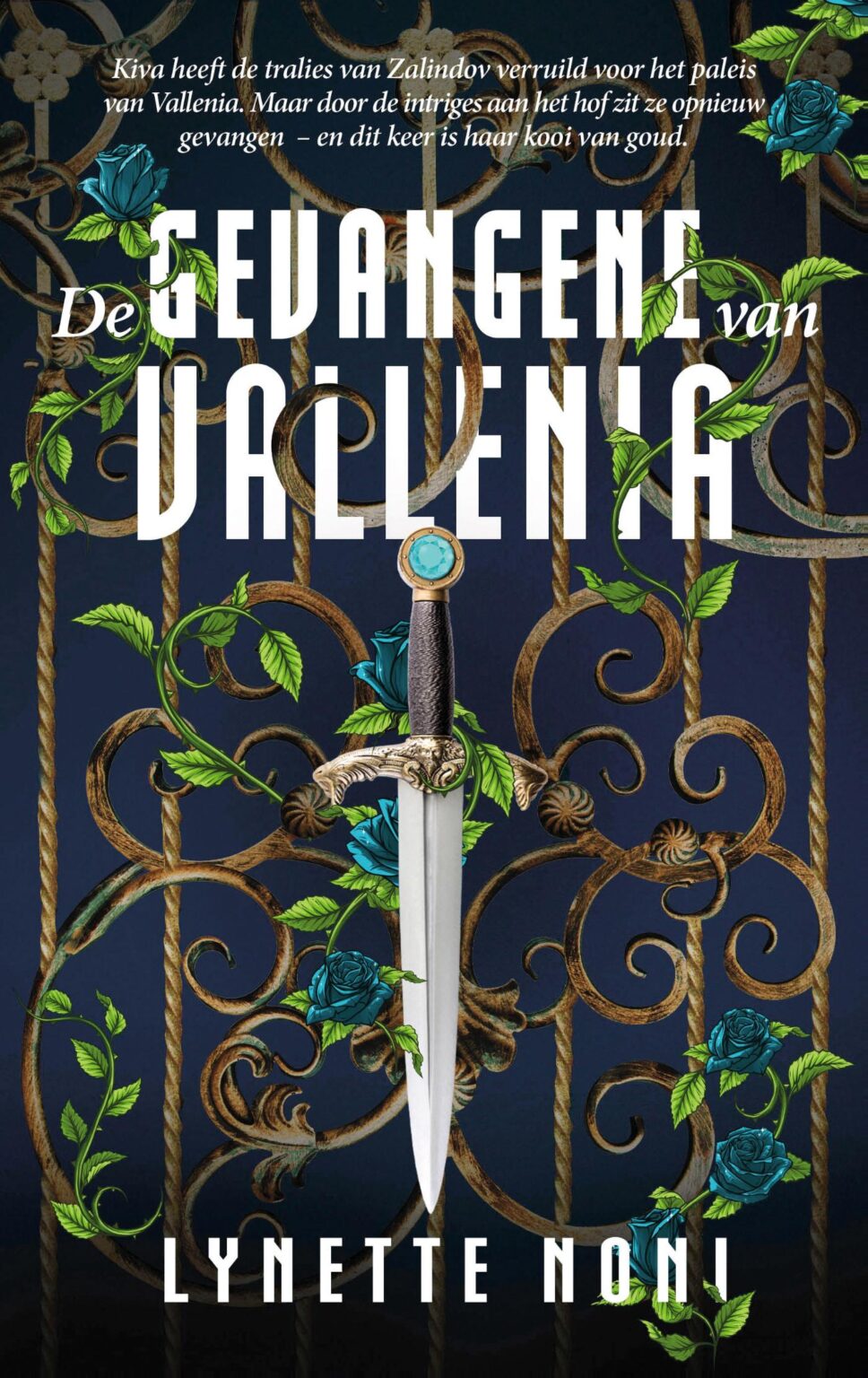 Auteur: Lynette Noni
Verschijningsdatum: 25-02-2022
Prijs: €22,99
Voor de lezers van Sarah J. Maas, Holly Black en Suzanne Collins
Kiva Meridan heeft de Elementproeven overleefd. Na tien afschuwelijke jaren verruilt ze de tralies van Zalindov voor de stadsmuren van Vallenia. Nu ze haar vrijheid terug heeft kan ze zich richten op het doel waar ze al sinds haar arrestatie op zint: wraak. Om te beginnen moet ze binnen de rebellenbeweging op zoek naar haar broer Torell en haar zus Zuleeka, zodat ze kunnen terugeisen wat hun familie toebehoort: de troon van Evalon. Maar onder het wakend oog van kroonprins Jaren is het bijna onmogelijk om ongezien het paleis uit te komen – tot de avond van het rivierfestival.
Dankzij een list van Torell en Zuleeka wordt Kiva met hen verenigd. Maar het weerzien is allesbehalve de hereniging waarop ze had gehoopt. Kiva's loyaliteit wordt zwaar op de proef gesteld terwijl ze haar hart langzaam verliest aan de kroonprins. Om ook deze keer te overleven moet Kiva navigeren door een web van leugens, politieke spelletjes en intriges aan het hof. Kan ze voorkomen dat ze haar familie opnieuw kwijtraakt?
<strong>Pers en boekverkopers</strong>
'Soms worden er boeken aangekondigd waarvan je gewoon weet dat ze goed zijn. Het eerste woord dat in mij opkwam toen ik het boek uit had, was: briljant.' Nicole, boekhandel Dominicanen, Maastricht
'<em>De genezer van Zalindov</em> is aanrader voor liefhebbers van auteurs als Sarah J. Maas, Maggie Furey, Suzanne Collins, Jennifer L. Armentrout en Leigh Bardugo.' Emopheliac.nl
'Een prachtig fantasyboek!' Merel, boekhandel Maashorst, Uden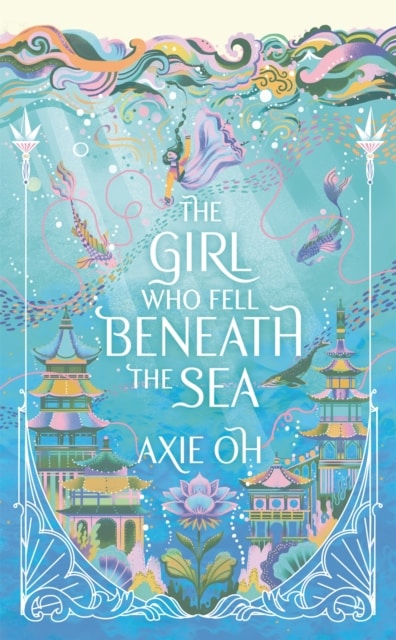 Auteur: Axie Oh
Verschijningsdatum: 22-02-2022
Prijs: €18,99
Don't chase fate. Let fate chase you. 'Clever, creative, and exquisitely written' Stephanie GarberFor generations, deadly storms have ravaged Mina's homeland.
Her people believe the Sea God, once their protector, now curse them with death and despair. To appease him, each year a maiden is thrown into the sea, in the hopes that one day the 'true bride' will be chosen and end the suffering. Many believe Shim Cheong – Mina's brother's beloved – to be the legendary true bride.
But on the night Cheong is sacrificed, Mina's brother follows her, even knowing that to interfere is a death sentence. To save her brother, Mina throws herself into the water in Cheong's stead. Swept away to the Spirit Realm, a magical city of lesser gods and mythical beasts, Mina finds the Sea God, trapped in an enchanted sleep.
With the help of a mysterious young man and a motley crew of demons, gods and spirits, Mina sets out to wake him and bring an end to the storms once and for all. But she doesn't have much time: a human cannot live long in the land of the spirits. And there are those who would do anything to keep the Sea God from waking .
. . The Girl Who Fell Beneath the Sea is a magical feminist retelling of a classic Korean legend, perfect for fans of Uprooted and Miyazaki's Spirited Away.
'A beautiful, mesmerizing retelling' Elizabeth Lim, New York Times bestselling author of Six Crimson Cranes'A true jewel of a story' Janella Angeles, bestselling author of Where Dreams Descend